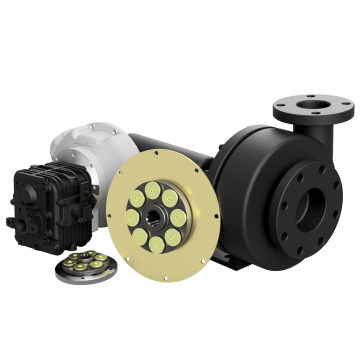 Flywheel Coupling Product Description
Marine & Irrigation Flywheel Couplings
You didn't know Hayes offered straight-sided spline flywheel couplings for water pumps and marine gear transmissions? Well, now you do! You should also know that they've become an industry standard for replacing worn out drives that didn't last as long as you'd have hoped. Buy one now BEFORE the next repair season!
Absorbs vibration and shock loads, lengthening the life of your drive components
Provides a steady dampening effect under load
Designed for maximum life when operated at normal engine speeds, torque and alignment
Rugged steel construction
Eliminate human error with our easy one piece design, perfect for a production environment!
-40° to +220°F operating temperatures
Various series for standard SAE flywheels and non-standard flywheels including engine housings
Competitively priced and normally in stock
Straight sided spline and straight key options available
These flywheel couplings are ideal for driving tough water pump applications as well as marine transmission gears.