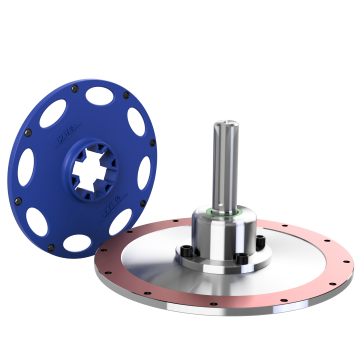 Bearing Support Product Description
HEX-FLX Bearing Supports – NOT APPROVED FOR GENERATOR, VACUUM PUMP OR BLOWER APPLICATIONS If you've used our original B.S.S.S. in the past, you know how well they work. If you run into a project with a budget problem, look at this option: Our HEX-FLX bearing supports are tough on side-loads, but not your budget. Got a non-stock requirement? You'll like our quick delivery. Try one today!
Rugged double bearing design
Easy installation
Re-greasable for long life
Oil filled assemblies for 24 hour use
Various sizes from 1-7/16″ to 2-1/2″
Very cost effective for side load adapters
Short lead times on non-stock assemblies
Our bearing supported stub shaft is used on off-highway equipment such as;
Chippers
Band saws
Compressors
Stump grinders
Concrete saws
Concrete trowels
Rollers
Pulley and Belt Drives
Any Side Load Application
… and much more.
NOT APPROVED FOR VACUUM PUMP OR BLOWER APPLICATIONS