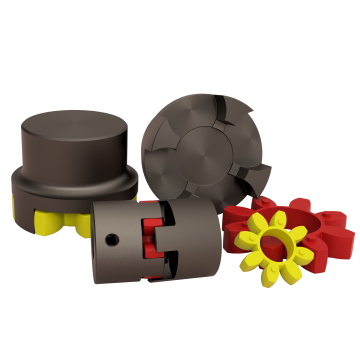 Jaw Coupling Product Description
You've seen them all over on shaft-to-shaft applications – maybe even in your local hardware store. The addition of our Curved Jaw Coupling line has proven that you can rely on Hayes for all your couplings needs. Replacing existing couplings (of similar design) with the Hayes Curved Jaw Coupling may save you some $$
Quality/repeatable sintered design
All purpose three-piece jaw coupling
Large size range (CJ19/24-CJ90/100)
Multiple drive inserts (92 Sh A, 98 Sh A, 64 Sh D)
Perfect interchange with other popular domestic brand Curved Jaw Couplings (of same design).
Up to 4,500 Nm torque rating
Very price competitive!
This three-piece Jaw Coupling is used on Off-highway construction equipment such as;
Blowers
Conveyors
Agitators
Mixers
Machine Tools
Crushers
Presses
Shaker Conveyors
… and more.