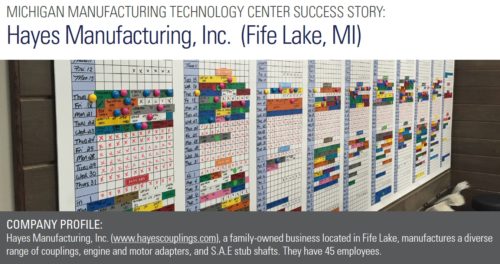 Hayes Manufacturing has worked very hard to achieve one piece flow in our Manufacturing process.  This was accomplished in large part by the use of Cellular Flow in our facility.  We have created nine manufacturing cells and two shipping flows to accommodate our range of products.  Our lean journey started with changing our facility from being departmentalized to being Cellular.  Below you can check out one of the stories written about this change.  There are others in our news feed you can review as well.
Check out the links below:
Click here to check out the article on the Michigan Manufacturing Technology Center Website.
Or Click here to view PDF version